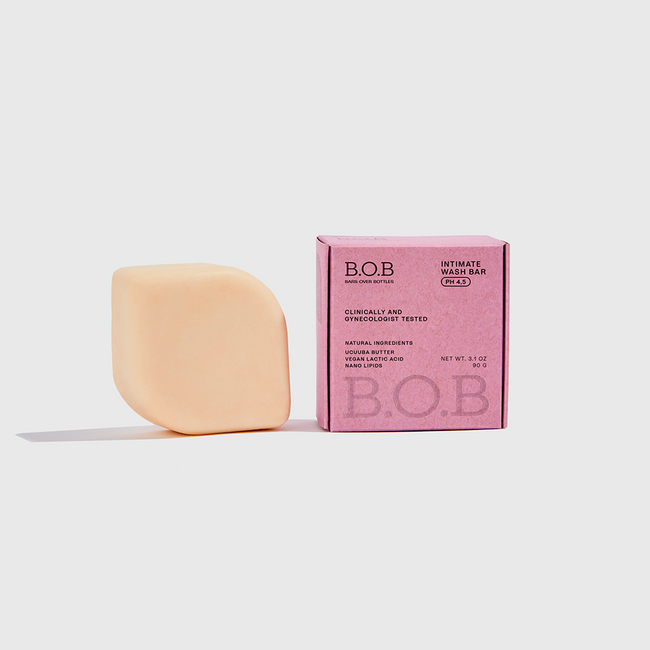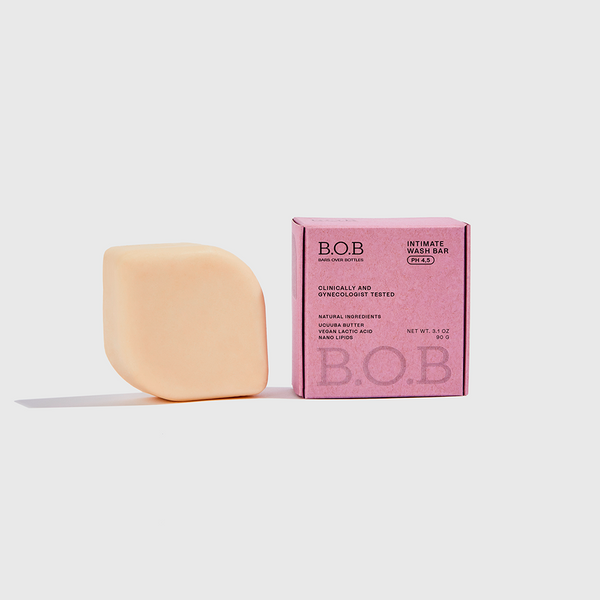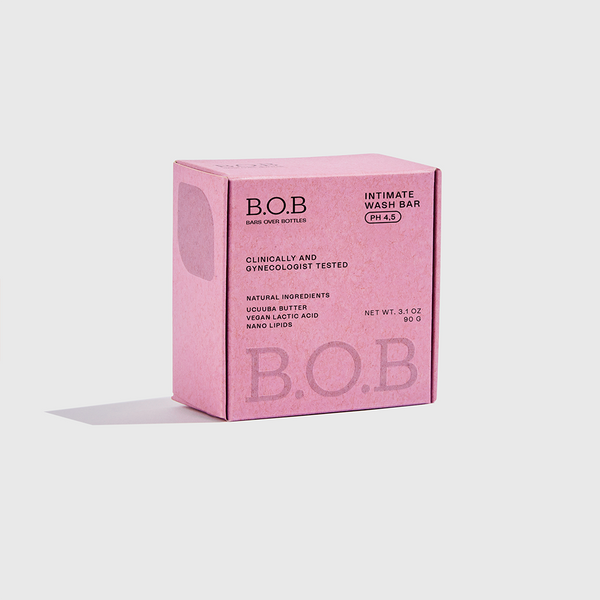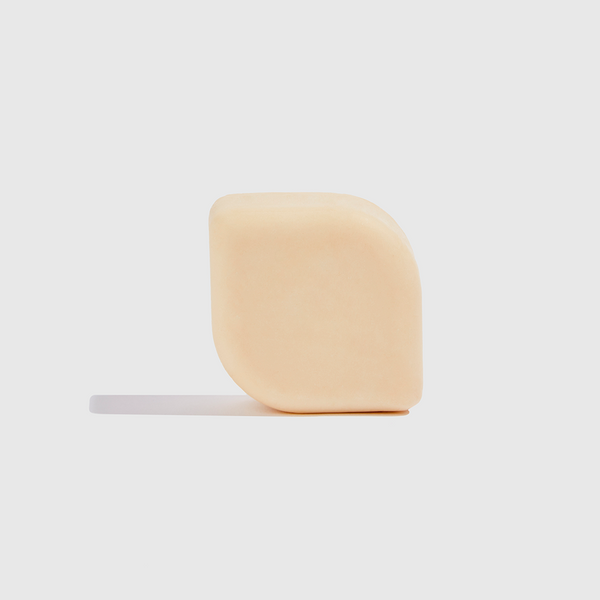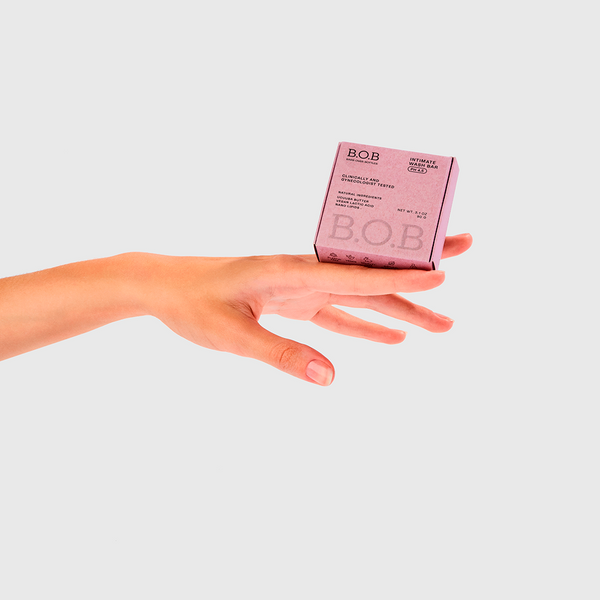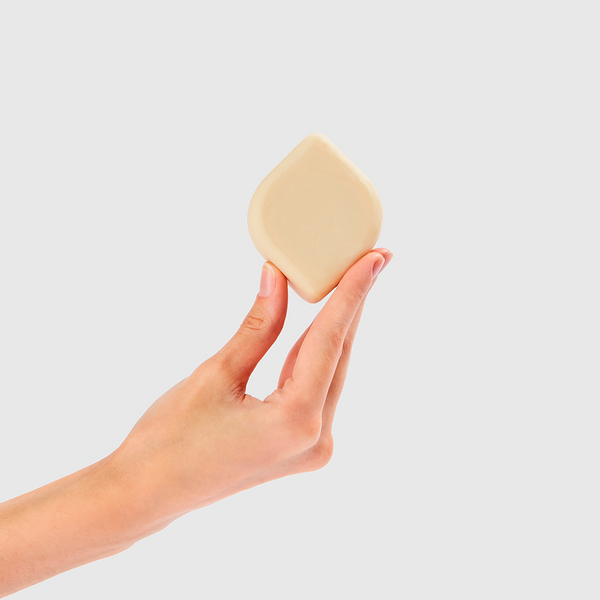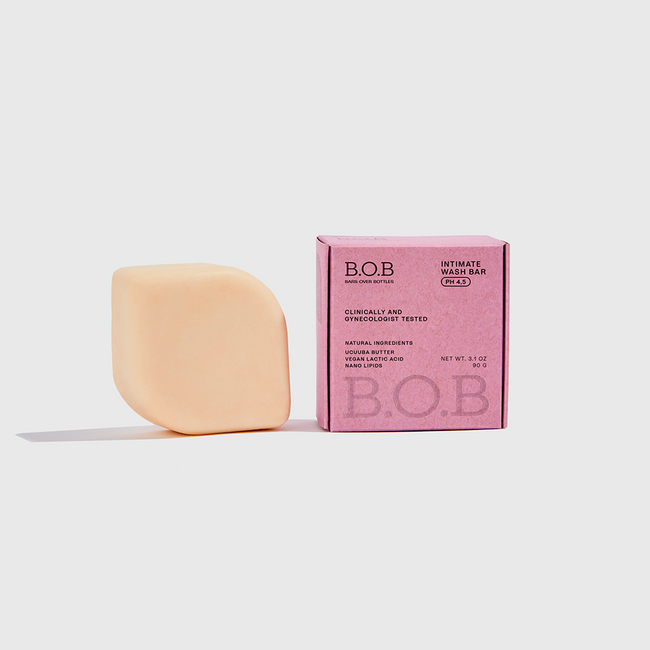 4,7
Intimate wash bar
Description
let's be honest, self-care goes wayyyy beyond your skin and hair. that is why I have developed the first Intimate Wash Bar that is 100% plastic-free, combines a hypoallergenic formula (clinically and gynecologist tested) and has a balanced pH with your intimate region. the nano lipids will gently cleanse and provide a fresh sensation while maintaining a healthy vaginal flora. the purpose is not to mask the natural scent of your vulva, but to take care of this sensitive region that needs an extra TLC.
ucuuba butter

hydrates, provides softness and creates a protective layer on your skin.

vegan lactic acid

has an acid pH, compatible with the natural pH of the intimate region, this way it helps to maintain a healthy flora, preserving the natural bacterias that are beneficial to the region.

nano lipids

essential oils nano-encapsulated with an antimicrobial property that helps with freshening up and maintaining the flora. prevents proliferation of unwanted fungi and bacteria.
scent

gentle hypoallergenic mix with a citric and fruity scent.
full ingredient list
SODIUM COCOYL ISETHIONATE, TAPIOCA STARCH, GLYCERYL STEARATE, CETYL ALCOHOL, PRUNUS AMYGDALUS DULCIS (SWEET ALMOND) OIL, VIROLA SURINAMENSIS (UCUUBA) SEED BUTTER, KAOLIN, GLYCERIN, COCOS NUCIFERA (COCONUT) OIL, WATER, SODIUM LAUROYL LACTYLATE, TOCOPHERYL ACETATE, FRAGRANCE, BENZYL ALCOHOL, GLYCERYL CAPRYLATE, COCAMIDOPROPYL BETAINE, LACTIC ACID, LINOLEIC ACID, OLEIC ACID, GLYCERYL UNDECYLENATE, MELALEUCA ALTERNIFOLIA (TEA TREE) LEAF OIL, LAVANDULA OFFICINALIS (LAVENDER) FLOWER OIL, CYMBOPOGON FLEXUOSUS (EAST INDIAN LEMONGRASS) OIL, CEDRUS ATLANTICA (ATLANTIC CEDAR) WOOD OIL, THYMUS VULGARIS (THYME) FLOWER/LEAF OIL, EUGENIA CARYOPHYLLUS (CLOVE) FLOWER OIL, POLYSORBATE 80, MENTHYL LACTATE, STEARETH-2, STEARETH-21, PPG-15 STEARYL ETHER, ALOE BARBADENSIS (ALOE VERA) LEAF EXTRACT.
how to use
step 1
first wet intimate region then wet the bar and rub it between your hands until you feel it create foam
step 2
spread the foam you created on your vulva (that includes the inner and outer labia, clitoris and the opening of the vagina)
step 3
rinse it off with an abundance of water and then dry your vulva.
customer reviews
Customer Reviews
09/29/2023
Anonymous

United States
I recommend this product
Just what I needed!
I've been very satisfied with my intimate wash bar after looking for something package free that I felt was safe to use. I've been using for several weeks and it's everything I was looking for!
09/04/2023
Leslie

United States
I recommend this product
This is the soap I have been waiting for!
Excellent soap!! I have been searching for a natural soap for my ***** and this is perfect. It's gentle, foams nicely, and doesn't upset the natural pH balance. I highly recommend.
12/12/2022
Shakeshia L.

United States
I recommend this product
Great Find!!
Smells good and is very gentle on those intimate lady parts. Will buy again.
06/19/2022
Rita E. Marte Lopez

United States
I recommend this product
Great product
Love it!, its gentle and feels so natural.
06/10/2022
Rasheedah A.

United States
I recommend this product
Love, Love, Love This Bar!
I have used numerous feminine cleansers because I am a mature woman and my delicate areas have become even more sensitive with age. My prior fav suffered a formula change which included the addition of petrochemicals which are known carcinogens. Needless to say, I needed to find a new product. I did loads of research and I was thrilled to find Bars Over Bottles as I'm also very eco-conscious. I love the product and I love the concept. Win, Win!♥️
Soft intimate bar, with a really nice smell! Recommend it.
Soft cleansing, nice scent. And it's durable!!! Recommend it…
Excellent!!
This bar is really good !! It has a nice scent!!!recommend it
Wonderful
Just like all of B.O.B products I've tried, this one couldn't be any different, amazing intimate bar. Important detail, fantastic customer service from this beautiful team
Really good
I really liked the intimate bar, it smells nice, I just think that the product is a bit big for a region that is so small, it could be the same size as the facial bar, it would occupy less space on the soap dish
it's ok
it's a solid moisturizer… it reminds me of those bath oils when in contact with water, or the facial cleansing oil, that looks like milk, it doesn't have any kind of resemblance to soap or anything like it… it doesn't make foam. I bought it in february, use it 1x a day, I'm in April and ⅓ of the product is left… for the price I paid I'll certainly not buy it again, I can't keep buying this since even my own gynecologist recommends only cleaning with water and using coconut oil. really expensive product, it doesn't last.. it keeps its promise, but it's not the only one in the market with this function.
Smells nice and it's efficient
I really like this intimate bar. Before this I used products full of chemicals…good thing you brought up this product!